【Homeware】Save You Time and Effort, Making Your Life Easier!
GreenSTORE, lightening up your daily life! After long days of work, we want some relaxing time, but home keeping could still be tiring and time consuming. With the help of technology, house keeping can be much more easier. Shop here for a series of innovative appliances that helps making your life easier!
---
AutoBot VX Handheld Home and Car Vacuum Cleaner
The AutoBox VX has been innovative in its design. The FLIPCOVER system allows user to simply press one button to empty the dust collection compartment.

The all-new motor and blade combined design, enable the vacuum to have a suction power at 13000 pa, with the help of HEPA filter and a stainless steel air filter, no dust and contaminant can escape.
AutoBot V3 Portable Vacuum Cleaner
Autobot V3 Portable Vacuum Cleaner has a one-piece design, which is streamlined like a bottle. The curvy appearance looks trendy, and providing a more comfortable grip.

It has a PET composite + HEPA filter dual filtration system, no contaminants will be left behind. The three 2000mAh batteries is very durable, the unit can operate for 13 minutes straight. The twin-blade motor provides a powerful suction force at 10000pa, great performance but remains silent at the same time. Great for both household or vehicle use.

---
AutoBot VX/V3 Extension Kit
Enjoy the full potential of AutoBot VX Handheld Home and Car Vacuum Cleaner and Autobot V3 Portable Vacuum Cleaner! With the help of the extension kit, you can turn the unit into a domestic vacuum cleaner which is great for cleaning the floor, cleaning narrow spaces and cleaning fabrics!
Extension Kit Includes:
Carpet Head x1
Narrow Nozzle x1
Brush Head x1
Extension Tube x2
Mounting Buckle x1

---
Smartclean Vision 7 Ultrasonic Cleaner
With the help of Smartclean's latest Vision 7 Ultrasonic Cleaner, producing a ultrasonic vibration at 45000Hz, its effectiveness is on par with those you found in professional stores. Let's have a clear eyesight every day!

The Smartclean Vision 7 was recommended by media from all around the world, the crowdfunding campaign on INDIEGOGO exceed the original target by 1000%. The reputation of this product can be assured.
---
TOWNEW T1 15.5L Automatic Trash Can (Overseas Edition)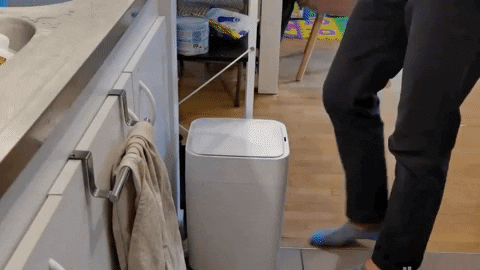 Townew T1 15.5L Automatic Trash Can is known as the "trash can from future" by some product reviewers online. It has a sensor range of 0~35cm, and the lid will pop up automatically once the user approach. Simply long press the button and the trash can will pack and seal the trash inside by itself. Once you have removed the trash inside, the internal blower will replace the bag automatically. It has a 15.5L capacity, which is more than enough for everyday use.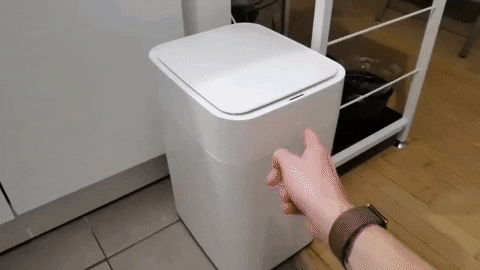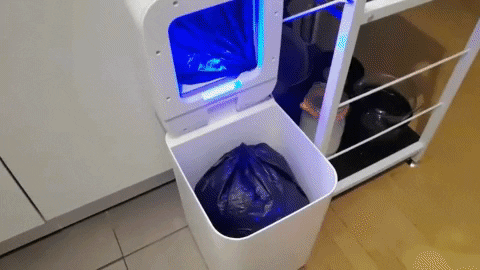 TOWNEW T1 15.5L Automatic Trash Can - Bag Replacement Cartridge (6pcs)
*The cartridge has to be used for TOWNEW T1's automatic bag sealing and bag replacement features.
---
EXPED SMART Mini Automatic Trash Can
Automatic dustbins or rubbish bins are usually big, which is not suitable for using in car or rooms. But now EXPED SMART has introduced the Mini Automatic Trash Can. With the ultra-compact 17x17x13.5 cm dimensions, it still can retain the 4-litre capacity. Great for using in narrow spaces.
Minimalist design, easy to blend in with other color and design
Auto/Manual lid, switch modes at will
Compact with only 13.5cm of height, great for placing at corners
Infrared induction sensor, contact-free operation, better hygiene