【Facial Care】 Deep Cleaning, Rejuvenating Your Skin!
Facial care is a lifetime business, we all want to look great in front of people. GreenSTORE has introduced a series of facial treatment and cleaning products, helping you to look good every day.
---
 XPREEN XPRE037 Wireless Charging Blackhead Remover
As the updated version produced by XPREEN from the US, the XPRE037 blackhead remover provides stronger suction power. Powerful yet gentle enough, safe for on all skin types including sensitive skin. Weekly uses will leave your skin looking fresh and radiant.
4 suction nozzles, powerful but gentle enough to protect the skin
4 specific suction nozzles to remove blackheads /dead skin cells /dirt /excess oil
LED light for using in the dark
Durable battery good for up to 3 weeks once charged
---
XPREEN XPRE052 Wireless Charging Acne Light Treatment Device
XPREEN from the US has introduced this Acne Light Treatment Device. Advanced light therapy technology was adopted to effectively eliminate acne bacillus and rejuvenate skin.
36 nano light beads: 24 blue light beads + 12 red light beads, more effective
Light therapy to treat acne, balance the grease, gentle without stimulation, suitable for all skin type
Automatic contact sensor: reduce the irritation to eyes, safe to use
70゚ tilt angle to fit the shape of faces
---
NOPPY Electric Nasal Cleaner
NOPPY from Japan produced the Electric Nasal Cleaner. It disperse liquid droplets as tiny as 13 to 17 micron, giving you the best cleansing experience and effects. This is the way of preventing nasal allergies and upper respiratory tract infection.
One-button to operate, easy to use
Safe and does not hurt nasal cavity and mucosa
Certified medical device by Japan
---
Brushean Makeup Brush Sanitizer
We always stack our makeup brushes on the dressing table, however, it could be dangerous as the brushes might catch contaminants or dusts, which poses threats to our skin eventually. Brushean from the US introduced a Makeup Brush Sanitizer which can now sanitize the brushes within 5 minutes.
Internal UV-C LED Sanitizing Light and Ozone Disinfection, eliminate 99.9% bacteria and viruses
Sanitize 15-20 brushes at once
Storing brushes in dust-free space, ensuring hygiene
Internal rechargeable batteries
*The Sanitizer does not include any makeup brushes, Brushean Makeup Brushes Set need to be purchased seperately.
Brushean Makeup Brushes Set consist of 5 pieces: Foundation, Powder, Blending, Eye Shadow and Crease.
Compact and portable, easy to carry around
All brushes are made with synthetic hair, great texture and feeling
Mahogany wooden handles, designed for great comfort and grip
---
Brushean Makeup Brush Sanitizer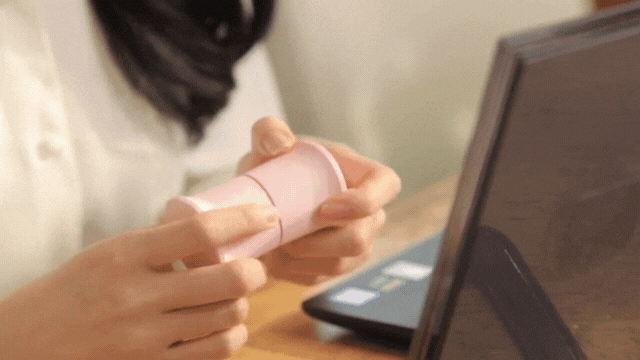 Having a greasy face is really embarrassing sometimes. Especially when we still need to wear face masks, the facial grease could be very hard to control. With the VALL's Volcanic Stone Face Oil Remover you will not have to worry about his ever again.
Prevents oil & dirt from clogging up your pores
The ultra-fine pores of the natural stone absorb oil instantly,
Volcanic stone is 100% natural, and it was modified to carry anti-bacterial function
Super-absorbent, feels like a relaxing, gentle massage for your skin