We will be closed from 21 to 29 January 2023 for Chinese New Year Holidays, and we will resume normal business hours on 30 January 2023
Automatic dustbins or rubbish bins are usually big, which is not suitable for using in car or rooms. But now EXPED SMART has introduced the Mini Automatic Trash Can. With the ultra-compact 17x17x13.5 cm dimensions, it still can retain the 4-litre capacity. Great for using in narrow spaces. 

The trash can is operated by an infrared sensor in automatic mode, and a button for manual mode in different situation. The battery is good for up to 90 days of use once fully charged (4 hours).
Product Features
Minimalist design, easy to blend in with other color and design
Auto/Manual lid, switch modes at will
Compact with only 13.5cm of height, great for placing at corners
Infrared induction sensor, contact-free operation, better hygiene
1 year warranty (Keep the receipt to claim)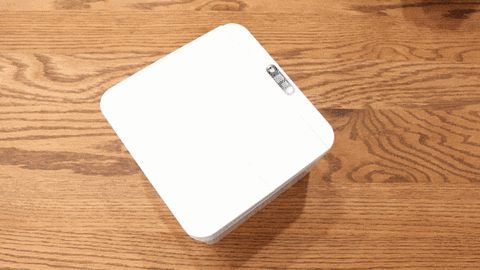 Product Specifications
Dimensions: 170 X 170 X 135mm
Capacity: 4 Litres
Net Weight: 700g
Charge Time: 4 hours
Power Input: DC 5V 2A (MicroUSB)