We will be closed from 21 to 29 January 2023 for Chinese New Year Holidays, and we will resume normal business hours on 30 January 2023
TOWNEW T1 15.5L Automatic Trash Can (Overseas Edition)
Brand: TOWNEW
Product Code: WB-IC-302-W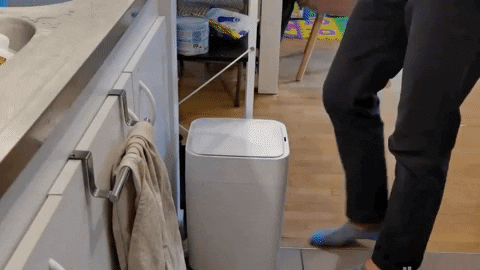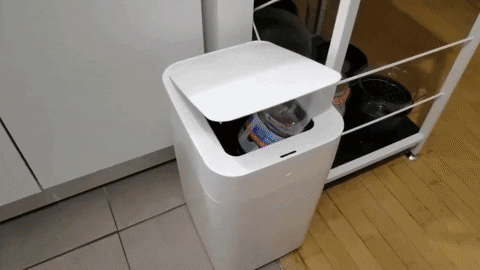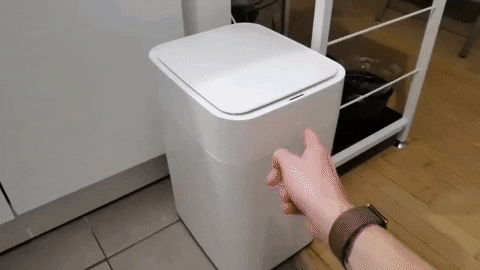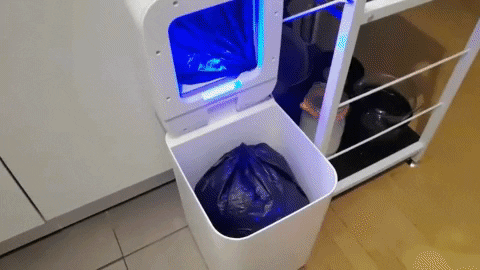 Townew T1 15.5L Automatic Trash Can is known as the "trash can from future" by some product reviewers online. It has a sensor range of 0~35cm, and the lid will pop up automatically once the user approach.

But of course, to be 'futuristic', automatic opening and closing is just a basic premise. The automatic trash bag replacement feature is what separate it from others.

Simply long press the button and the trash can will pack and seal the trash inside by itself. Even if it is too full it still can pack up the bag. Once you have removed the trash inside, the internal blower will lay the new bag into the trash can. It has a 15.5L capacity, which is more than enough for everyday use.

The base has a on/off switch and a Micro USB charging port, which is compatible with common USB chargers. The battery capacity is 3200mAh, once fully charge (usually takes 10 hours), it is good for 35 days of use.

Product Features
Auto-opening and auto-bag-replacing features (Specific seamless trash bag cartridge should be used)
Infrared sensor, will be triggered at 0~35cm range, auto-opening lid
15.5L capacity, enough for every day household trash
Smart LED display, providing closing reminder, bag replacement reminder and charging reminder
Anti-slip design is suitable for any floor and the tilt lid makes it easier to put trash inside
Minimalist appearance, easy to blend into any household
1 year warranty (keep the receipt to claim)
Product Specifications
Dimensions: 24 x 31 x 40.2 cm
Capacity: 15.5L
Net Weight: 3.5kg
Charge Time: 10 hours
Accessories: Main Unit, Bag Replacement Cartridge (25 bags), USB Charging Cable, User Manual