GET DOUBLE POINTS NOW ON PURCHASE OVER $520! BEE MY HONEY BUNDLE ONLY AVAILABLE ON FEB 08 TO MAR 14
Smartclean Vision 7 Ultrasonic Cleaner
Brand: Smartclean
Product Code: ED-EU-001-SB
It was because of the grease, that you cannot wipe your glasses clean. With the help of Smartclean's latest Vision 7 Ultrasonic Cleaner, producing a ultrasonic vibration at 45000Hz, its effectiveness is on par with those you found in professional stores. Let's have a clear eyesight every day!

Pour water into the unit, wait for a couple of minutes, and the vibration will remove all of the dirt and grease. Apart from cleaning glasses, it can also can jewellery, watch bracelets, keys or shaver etc.

The Smartclean Vision 7 was recommended by media from all around the world, the crowdfunding campaign on INDIEGOGO exceed the original target by 1000%. The reputation of this product can be assured.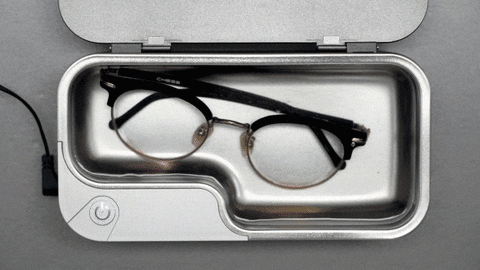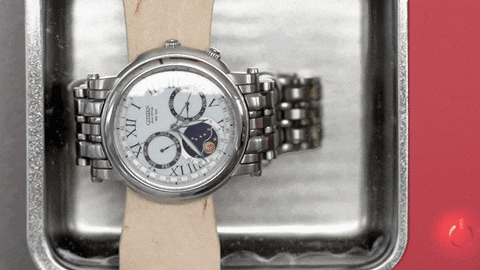 Product Features
Easy to use, simply put in tap water and it is ready to go
410g in weight, compact and light
This Vision 7 was an upgraded version with a touch On/Off switch
6-month warranty (keep the receipt to claim)
How-to-use
1. Fill in tap water to reach the "MAX" level engraved in the interioir, then plug in the power source
2. Put the objects to be cleaned inside, touch the On/Off switch to start cleaning
3. The cleaner will stop automatically after 5 minutes of cleaning
4. Wipe the object dry afterwards

Product Specifications
Dimensions: L185 x H59 x W98 mm
Capacity: Approx. 500 mL
Material: 304 Stainless Steel
Net Weight: 410 g
Ultransonic Wave Frequency: 45 kHz
Power Output: 15W
Accessories: AC Adaptor, User Manual
Color: Silver Black/ Silver Grey