【Innovations】Smart Products for A Futuristic Home
Let's Incorporate Innovative Designs to Enjoy A Smart Household
The ever-changing techno-innovations can bring us a easier life, our daily household life can be made simpler by electric appliances. Let's look at some of the innovative options here at GreenSTORE, a little bit of wisdom and creativity to brighten up your place!
Enjoy a 5% Off Discount for Your First Purchase with Code: GREEN1ST
GreenSTORE now accepts AlipayHK, WeChat Pay HK, Tap & Go as service fee payment methods, so that clients can use the government's $5000 Consumption Vouchers for both our cleaning services and products on GreenSTORE. 
For new customers, enter the code GREEN1ST when you are checking out with your orders to enjoy a 5% off discount.
---
TOWNEW T1 15.5L Automatic Trash Can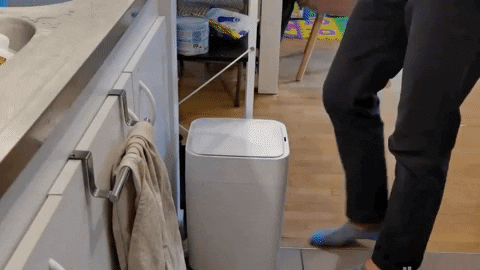 Townew T1 15.5L Automatic Trash Can is known as the "trash can from future" by some product reviewers online. It has a sensor range of 0~35cm, and the lid will pop up automatically once the user approach.

But of course, to be 'futuristic', automatic opening and closing is just a basic premise. The automatic trash bag replacement feature is what separate it from others.

Simply long press the button and the trash can will pack and seal the trash inside by itself. Even if it is too full it still can pack up the bag. Once you have removed the trash inside, the internal blower will lay the new bag into the trash can.
Auto-opening and auto-bag-replacing features (Specific seamless trash bag cartridge

 

should be used)
Infrared sensor, will be triggered at 0~35cm range, auto-opening lid
15.5L capacity, enough for every day household trash
Smart LED display, providing closing reminder, bag replacement reminder and charging reminder
Anti-slip design is suitable for any floor and the tilt lid makes it easier to put trash inside
Minimalist appearance, easy to blend into any household
1 year warranty (keep the receipt to claim)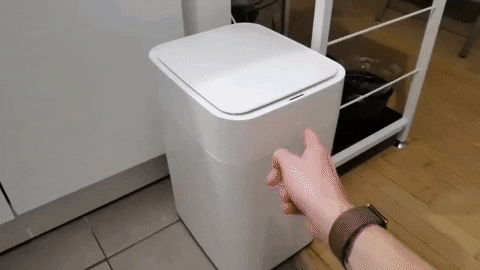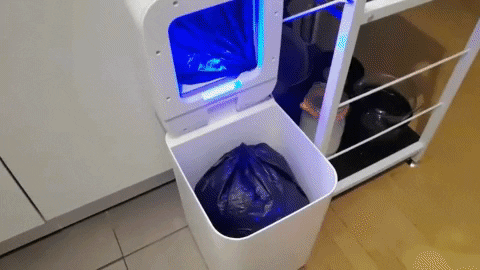 ---
EXPED SMART Mini Automatic Trash Can
You want a automatic dustbins or rubbish bins but they are often too big? EXPED SMART has introduced the Mini Automatic Trash Can. With the ultra-compact 17x17x13.5 cm dimensions, it still can retain the 4-litre capacity. Great for using in narrow spaces.
Minimalist design, easy to blend in with other color and design
Auto/Manual lid, switch modes at will
Compact with only 13.5cm of height, great for placing at corners
Infrared induction sensor, contact-free operation, better hygiene
1 year warranty (Keep the receipt to claim)
---
AutoBot VX PRO Handheld Home and Car Vacuum Cleaner
There are not a lot of choices when it comes to handheld vacuums, as most of them only provide similar level of suction power. 
The Upgraded AutoBox VX PRO, with a upgrade motor unit, however has been innovative in its design. The FLIPCOVER system allows user to simply press one button to empty the dust collection compartment.

The all-new motor and blade combined design, enables the vacuum to have2 levels of suction power:  1st gear at 10000pa, and maximum power at 16000 pa, with the help of HEPA filter and a stainless steel air filter, no dust and contaminant can escape. Once fully charge, it can operate for 20 minutes straight, which is enough for any encounters in households, offices or vehicles.
Delicate appearance, matte finish, providing best grip
2-in-1 suction nozzle design, can be fold for storage
Compact but powerful, great for household or vehicle use
New FLIPCOVER design, one button to empty the dust compartment, easy and clean
1 year warranty (keep the receipt to claim)
---
Other Related Household Appliances