Free Delivery with purchase of $500 or above
AutoBot VX Handheld Home and Car Vacuum Cleaner
Brand: Autobot
Product Code: CM-VC-202
There are not a lot of choices when it comes to handheld vacuums, as most of them only provide similar level of suction power. The AutoBox VX, however, has been innovative in its design. The FLIPCOVER system allows user to simply press one button to empty the dust collection compartment.

The all-new motor and blade combined design, enable the vacuum to have a suction power at 13000 pa, with the help of HEPA filter and a stainless steel air filter, no dust and contaminant can escape. Once fully charge, it can operate for 20 minutes straight, which is enough for any encounters in households, offices or vehicles.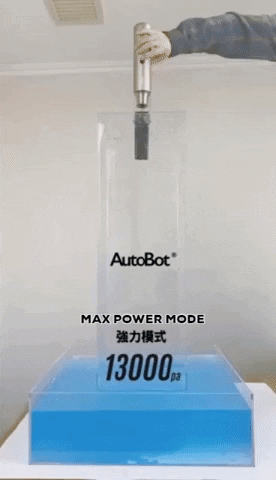 Product Features
Delicate appearance, matte finish, providing best grip
2-in-1 suction nozzle design, can be fold for storage
Compact but powerful, great for household or vehicle use
New FLIPCOVER design, one button to empty the dust compartment, easy and clean

1 year warranty (keep the receipt to claim)
To get the best out of the Autobot VX, you may purchase the Autobot Extension Kit for cleaning floor, fabrics and narrow crevices. 
Product Specification
Dimensions: 58x315x70mm
Material: Plastic, stainless steel air filter
Filtering System: HEPA 11
Power: 60W/120W
Suction Force: 7000pa/ 13000pa
Operation Time: 20 minutes (continuous)
Charging: Type-C
Net Weight: 530g