USE YOUR CONSUMPTION VOUCHER BY PAYING WITH ALIPAYHK, WECHAT PAY HK OR TAP & GO!
🎁 Enjoy 5% Off your first purchase! Discount Code "GREEN1ST" (Valid on regular priced items only)
PestWest® Chameleon Uplight Glue Pad Indoor Insect Killer
Brand: PestWest®
Product Code: PCP-IT-306
Attractive wall-mounted unit disguised as a wall light. Chameleon® Uplight is the perfect choice for areas where fly control should be discreet, e.g. restaurants and other eating areas. 

Disguised as a wall sconce/wall lamp, the Chameleon® Uplight is easily mounted on the wall for years of reliable service. The front cover can be painted or decorated to match existing decor. It is equipped with a 15W Quantum BL anti-shatter tube.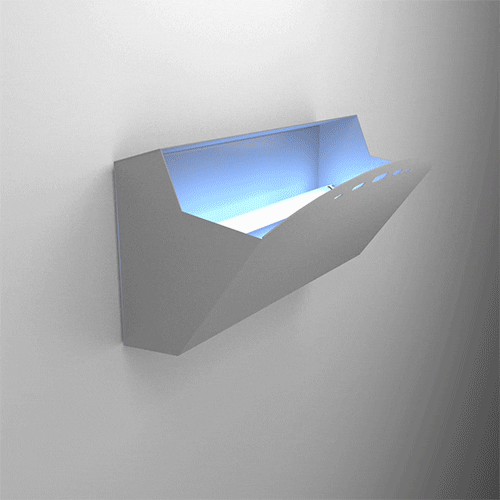 Features
Modern and minimalist appearance, easy to blend into any premises
No fragmentation of insects, no contamination risk and easy to clean
No noise, No smell, No debris, No pollution and No chemicals
Ultraviolet black tubes is one of the most effective "insect attracting" tubes
Unique shatterproof coating on tubes to increase durability
3 Year carry-in warranty
Made in UK
Applications
Can be used wall-mounted or freestanding and is ideal for hotels, restaurants, bars and shops
Consumables
Johnson Group is the sole distributor of PestWest® products in Hong Kong, Macau, China and Taiwan regions
Specifications
Tubes: 1 x 15W
Range: 40 m2
Weight: 3.7 kg
Dimensions: 21cm (H) x 47cm (W) x 17cm (D)
Wavelength of UVA: 350mm