VALL Volcanic Stone Facial Oil Remover - Sphere
Brand: VALL
Product Code: PC-BE-016-GD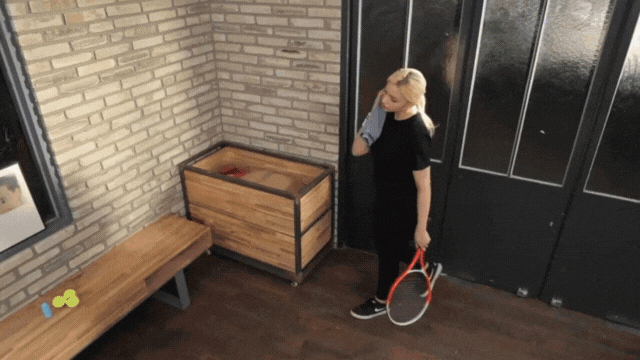 Having a greasy face is really embarrassing sometimes. Especially when we still need to wear face masks, the facial grease could be very hard to control. With the VALL's Volcanic Stone Face Oil Remover you will not have to worry about his ever again.

This revolutionary beauty tool helps quickly remove excess oil from your face to get rid of that greasy shine. Carefully carved from volcanic stone, The 100% natural volcanic stone ball is super-absorbent, instantly drawing oil, sebum, and dirt out of your skin while leaving your makeup perfectly intact.

Volcanic stone ball has the ability to adsorb fine pores, effectively sucks away facial grease and other dirt, after friction generates heat. It will enlarge the pores, which is more thorough than normal facial oil, and will not harm the skin.

A volcanic stone ball can be used up to 180 times, and can be re-used after cleaning. The compact, pocket-size design lets you pop it in your handbag for a hassle-free touch-up anytime you want.
Product Features
Prevents oil & dirt from clogging up your pores
The ultra-fine pores of the natural stone absorb oil instantly,
Volcanic stone is 100% natural, and it was modified to carry anti-bacterial function
Super-absorbent, feels like a relaxing, gentle massage for your skin
2 volcanic stones included, each can last for up to 3 months
Product Specifications
Dimensions: 9.5 x 5 cm
Net Weight: 20g
Color Options (Sphere): Gold, Black, Blue